Mission Driven IT Transformation and Cybersecurity Services
Evolver delivers technology services and solutions that improve security, promote innovation, and maximize operational efficiency in support of government and commercial customers. Through smart technology, efficient processes, and trustworthy resources, we identify desired outcomes, develop solutions, and implement and operate information technology, critical to mission success.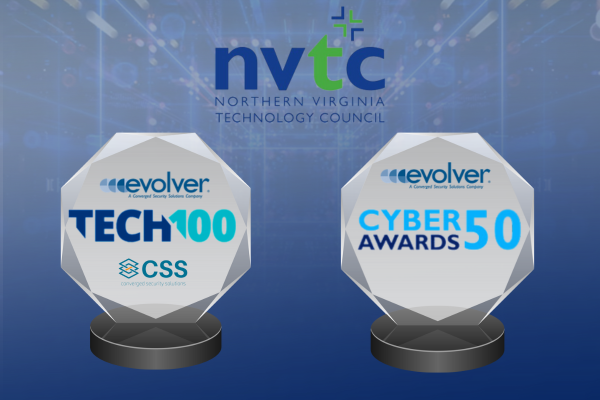 Evolver is one of the 2023 NVTC Tech100 honorees, recognized for their pioneering contributions to the technology landscape. NVTC recognized forward-thinking companies and top executives propelling innovation and economic growth in the region. 
Applied solutions for unique business challenges
Evolver develops mission-critical solutions by drawing on the ingenuity of dedicated technology experts. Through our persistent security framework, we approach every level of modern enterprise with a continuously adaptive gameplan, ensuring our customers are satisfied and enjoy peace of mind in the face of new security and technology challenges.
The highest security and technology standards
Evolver is CMMI-SVC L3 appraised and adheres to CMMC. We deliver technology services and solutions whose information management system is certified as being in conformity with ISO/IEC 20000-1:2018 and ISO 27001:2013 by Intertek. Our products and services are produced in facilities whose Quality Management System is certified as being in conformity with ISO 9001:2015 by Intertek.